Ultrasone PRO 900 Headphones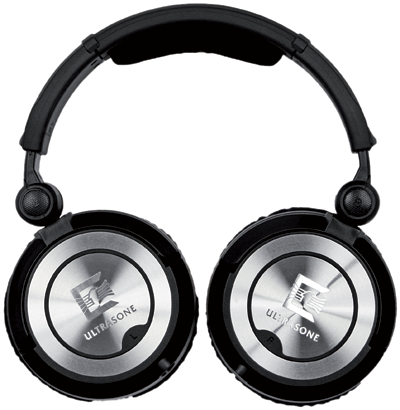 The Ultrasone PRO 900 is the first set of headphones in the PRO Series with S-Logic™ Plus technology. S-Logic Plus claims to improved tonal perception and, at the same time, reduce the sound pressure level on the eardrums. I found the 900s a joy to listen on--they have a clarity, wide dynamic range and fullness I usually associate with large studio monitors in acoustically treated control rooms.
The PRO 900s are closed-back headphones that come in all-black and with velvet-covered black and silver ear pads. 40-mm titanium-plated drivers are used for a frequency range 6Hz to 42kHz. Other specifications are: 40-ohm impedance, capable of 96 dB SPL, and a total weight of 295 grams.
USC-cable is paired with Neutrik connectors and internal mu-metal shielding is said to reduce the amount of magnetic radiation directed to the listener compared to conventional headphones. Ultrasone's PRO 900s come in a hard-sided carrying case along with two removable cables (one spiral and one straight) and spare ear pads. The headphones have a MSRP of $599.00 and will be available from Ultrasone's network of dealers and at www.Ultrasone.com.
---
Web Page design is copyright © 2008 by Barry Rudolph