w
Dark Side Of the Tune's Tritone Deluxe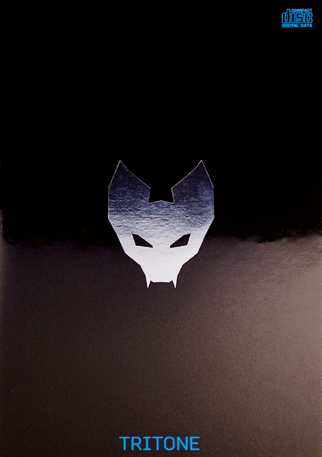 As was often said in "Monty Python" skits: "now for something completely different." Dark Side Of The Tune has Tritone Deluxe, a sample collection decidedly off the beaten path compared to other sample libraries. These samples will instantly transport you to an alternate musical reality where atonality rules and sonority is banned. As with all sample use, it is all about context and contrast and Tritone Deluxe delivers everything from nihilistic drones to subterranean bass and drum grooves.
I received the deluxe collection of three CDs: Pitch Dark, Sledgehammer to Happy, and Pretty Empty. One of the better "deals" out there, the three CD set sells for $69.95 (about ten cents per sample) but you can download ($14.95) or buy separate CDs ($29.95).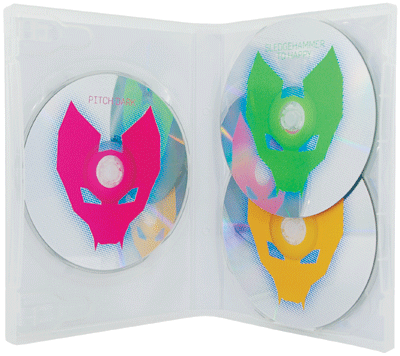 All the sounds are mostly mono samples (unless a stereo effect is employed) and recorded as .wav files at 24-bit/48kHz. There are two tempos: 110 and 180 BPM--too bad there are no .rex versions. All the sounds were created using analog synths, a Theremin and homemade devices/processors--think "Found Percussion" in a parallel universe.
Pitch Dark, like the others, is actually two separate collections--not just the same samples at two different tempos. These two tempos will cover a good range of tempos if you want to stretch them to fit your song. In trying to characterize the three sets in my mind, I figured out that Pitch Dark is the most malevolent-sounding collection while Pretty Empty leans toward sonically pleasant--but only in relative terms. As for, Sledgehammer To Happy--I have not figure where it sits yet. And that is the whole point--suppress the left-brain side obsessed with logic and specificity and enable the right side--dream more.
For something completely different and creatively intriguing, I highly recommend this collection. For much more information go to: www.darksideofthetune.com.
---
Web Page design is copyright © 2009 by Barry Rudolph