On Stage DSW1420 DrumFire Snare Wires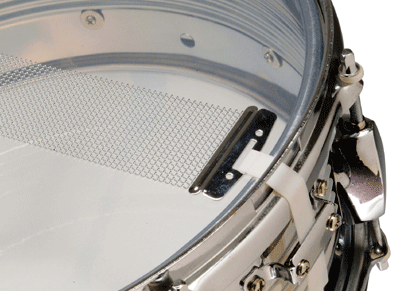 DSW1420 Snare Wires are intended as replacements and/or upgrades for the stock wires included with most snare drums. Probably the first things to break on a snare drum (sometimes even before the head itself) are the snare wires--or they become loose or lose their "snap."
DSW1420 Snare wires are exceptionally durable and produce an ultra clear sound suitable for just about any musical style. Designed for 14-inch drums, the DSW1420 uses a 20-strand steel wire configuration featuring identical medium-gauge (0.6mm) coils and chrome-plated end clips. The result is a rich, crisp snap demanded by percussionists and drummers of all genres.
Two mounting strips are included with the snare wires and they sell for $10.99 MSRP. Go to: www.musicpeopleinc.com for much more information.
---
Web Page design is copyright © 2009 by Barry Rudolph