EastWest Quantum Leap RA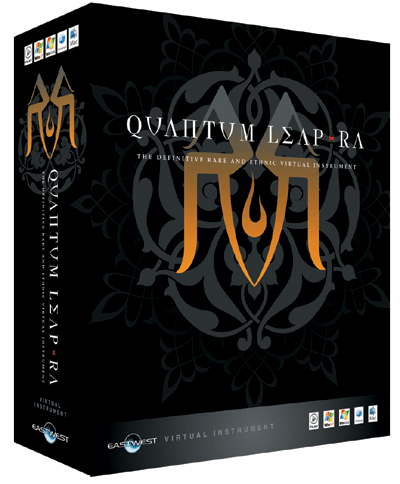 Quantum Leap's RA virtual instrument from EastWest offers a rare opportunity to tap into instruments from the cultures of Africa, Europe, India, the Americas, Australia, the Far East and Middle East, and the Turkish Empires. EastWest spared no expense to transform its "Rare Instruments" library into a carefully crafted ethnic collection of sounds that go beyond mainstream borders. This collection was recorded at Ocean Way Studios in Hollywood, CA where producer Nick Phoenix used vintage Neumann and AKG mics and a custom API console to capture each instrument in a realistic and live three-dimensional way.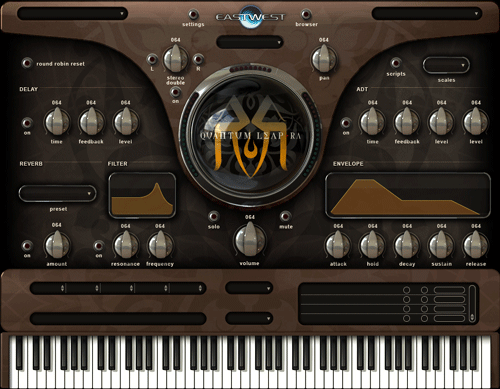 We installed RA into producer Tommy Faragher's Logic Pro 8 system and easily navigated through the abundant selection of sounds cleverly arranged by continent. Faragher used RA in one of his recent record production projects that featured Shane McGowan of The Pogues. He discovered a perfect "match" for a ukulele part he layered with Irish flutes. This hybrid resulted in an authentic and unique sound--a unifying "musical bridge" that crossed the Atlantic with music that kept its edgy Brooklyn roots.
Like all EW's newer releases, RA incorporates the new Play Engine enabling the combination of sounds from other Quantum Leap collections such as
SILK,
Goliath, and
Symphonic Orchestra. You can endlessly mix strings, percussion, and keyboards with more obscure instruments to create a unique blend of unlimited sounds and textures. Other features included are: 64-bit with 32-bit compatibility for PCs and 64-bit MACs; an intuitive custom interface with intelligent performance section including portamento, repetition, legato; plus a built-in convolution reverb with pre-delay.
We found RA to be an expressive and essential addition to any producer/songwriter's studio. It sells for $395 MSRP and runs on PCs under ASIO, DirectSound, VST, RTAS, and on MACs under AU, Core Audio, VST and RTAS on MACs. www.soundsonline.com.
---
Web Page design is copyright © 2009 by Barry Rudolph