Sonic Reality Ocean Way Drums DL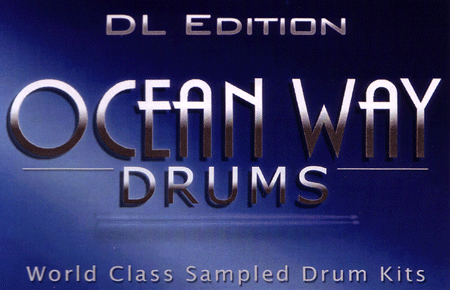 Available in downloadable form or in a two DVD package, Ocean Way Drums DL is a $199 MSRP compact version of the high-end Ocean Way Drums sample library. Both feature drum sounds recorded in high resolution by Ocean Way studio owner Allen Sides in one of his famous Hollywood recording studio rooms. Ocean Way Drums DL is a 24-bit/48KHz expandable format sample library where each drum kit is presented in three presets: Dry, Medium, and Ambient. Of course you then can mix and match each individual drum and cymbal to custom-build your own virtual drum set.
I installed the Ocean Way drum software into my Pro Tools rig here at Tones 4 $ Studios. It comes with its own Kontakt 2 player and five stereo drum kits (Kits 2, 4, 10, 13, and 16)--actually (via the three presets) 15 different drums kits. You also get a free download card redeemable for two additional DL virtual drum kits or one multi-channel kit. The OWD player will run in VSTi, RTAS, AU, DXi and standalone modes so any system can handle it.
I immediately tried all the kits and tried two more kits I downloaded from downloadablesoundz.com. These two extra kits should have just been included with the DVDs IMHO as they take considerable time to download. But the real bottom line is that all the kits sound great! The Dry and Medium versions of Kits 1 and 2 are my favorites and I found by mixing kit samples between these two variants, I could "build" a kit just the right acoustical size to fit my song's track.
For tight R&B tracks, I'd use a Dry kit except for the cymbals. All the sounds take post processing well with no buildup of noise when I applied compression. As with any sample collection, you take what you like and then make it your own. Ocean Way Drums DL has become my own "go to" kit of great drums sounds and they are the best value out there! For more information, check: www.oceanwaydrums.net/
---
Web Page design is copyright © 2009 by Barry Rudolph