Point Source Audio Reversible Ear Mic Clip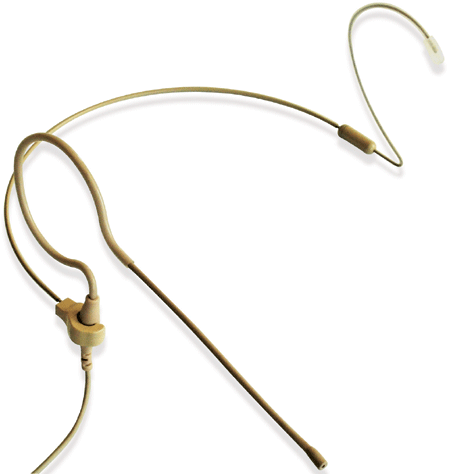 Point Source's Reversible Ear Mic Clip is the most flexible ear worn mic boom system I've seen--and I don't mean it just bends easily either. First of all the entire headworn clip collapses flat for easy storage and then immediately "pops" into shape when it's "show time." Selling for $60 MSRP, the Reversible Ear Mic Clip is designed to work with Point Source's three ear-worn electret microphones--the CO-3 at $199, the CO-5 at $299 and the CO-7 at $399. It will also convert single ear-worn microphones to "earsets" for dual ear application when needed.
Reversible means you can wear your mic on either ear and also have you earphone on either ear--even opposite the mic. This is a significant advancement over current options that are fixed specifically for one ear or the other.
I tried the Reversible Ear Clip here at my Tones 4 $ Studios and found it very comfortable to wear--I could even adjust it to fit around my big floppy ears too! I like it on my right ear side (I'm right-handed) and the ear hook (the part that goes around your ear) has a locking mechanism that rotates and stays oriented at the proper angle even after you take it off. A big plus in my book! Its beige color nearly disappears against my face and matched the microphone perfectly.
Good looking and great for hands-free speaking or singing in front of few people in an office or thousands in an arena or church, the Reversible Mic Clip is right for all occasions with its rugged design complete adjustability. Get additional information and a video demonstration at www.point-sourceaudio.com.
---
Web Page design is copyright © 2009 by Barry Rudolph