WAVES CLA Classic Compressors

Read Barry's Mix Magazine Feature Article On Compression and Compressors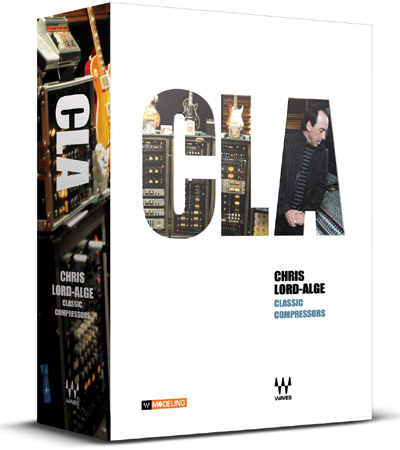 I'm pretty excited about this one all right! WAVES in cooperation with "hit mix doctor" Chris Lord-Alge have release the CLA Classic Compressor bundle modeled on Chris' collection of vintage Universal Audio compressors. These are the very units that, during Chris' long career, have seen more gold and platinum hit record vocals pass through them than a 1,000 other compressors--hardware or software. You get mono and stereo emulations of four of UA's famed compressors: the LA-2 electro-optical-based all tube leveling amplifier (CLA-2A), the transistorized LA-3 unit (CLA-3A), and both the classic black-face ("Blacky") 1176LN and older blue striped ("Bluey") Peak Limiters (CLA-76).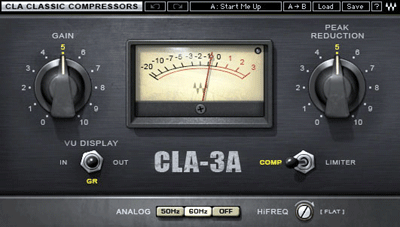 After I installed the CLA bundle into my Pro Tools HD Accel rig, I went about comparing them to other plug-in compressors--and I have them all!
Without naming names, when set identically as possible to other 1176LN-modeled plug-ins, I found the CLA-76 on lead vocals to sound more "forward" in character and more aggressive in the way it kept the vocal right up front and "in your face." Like the hardware models, the Bluey revision has a little more grit and distortion over the newer revision Blacky and you can switch between them and all the settings remain the same. A smart feature indeed but I had to try the "All-Ratio-Buttons-In" mode on a stereo drum mix and as I expected: gnarly sounding just like using a pair of old 1176s!
Both the CLA-2A and CLA-3A also worked like the original hardware units. I try them lightly on bass guitar in compression mode, "flat", and Analog off so as to compare them fairly with my other "go to" bass guitar compressor plug-ins. The CLA-2A, set to 3dB max compression, adds that distinctive tube quality to the sound and, just like the original units, there is a slight loss of sub sonic lows--actually for my mixing tastes--a good thing! The CLA-3A rocks with more of a transistorized and modern sound--it proved a good choice for pads, electric rhythm guitar tracks and, when compressing up to 10dB, produces a great Rock n' Roll piano sound.
Step up to the tools of the "Mix Meister" himself; the WAVES Chris Lord-Alge CLA Classic Compressors sells for $800 Native (RTAS/VST/AU) and $1600 for the TDM version. They are available separately and part of Waves Mercury. Mercury owners covered by Waves Update Plan receive CLA Classic Compressors at no additional charge. Check www.waves.com.
---
Web Page design is copyright © 2009 by Barry Rudolph