Fender Hot Rod III Series Amps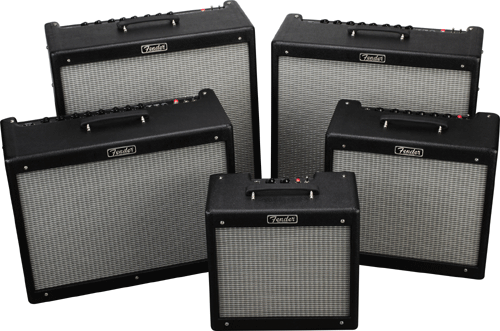 The new Hot Rod III amps have upgrades and a slightly new look all based on comments and suggestions culled from players. There are improved speakers used and modified circuitry updates. If you don't know, the new Hot Rod III series includes the Hot Rod Deville™ 410 III (60-watt combo with a classic 4x10-inch speakers), Hot Rod Deville 212 III (same amp circuit but with 2 X 12s), Hot Rod Deluxe™ (40-watt single 12-inch combo), Blues Junior™ III (15-watter with single 12) and Pro Junior™ III (same amp but with 10-inch speaker) amps.

Across all models are: easier-to-read black control panels, new badges, "dog bone" handles, heavy-duty chicken-head knobs and LED jewel lights. The Hot Rod DeVille and Deluxe amps feature graduated volume and treble pot tapers, and include new low-profile pedal board-friendly footswitches. For more information, go to www.fender.com.







---
Web Page design is copyright © 2010 by Barry Rudolph