Rak Vocal Therapy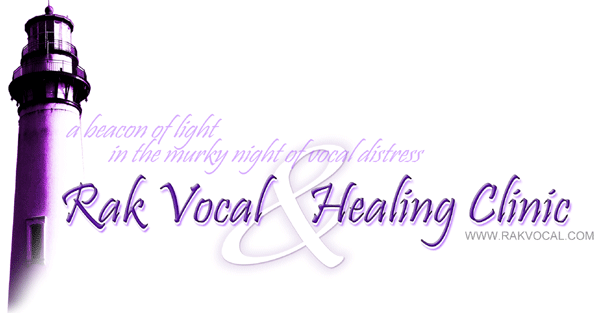 Chicago-based vocal coach Sheryl Rak uses her proven method to get your vocal chops in perfect working order for that upcoming recording or important performance. Rak's holistic approach, using her Rak Vocal Care System, includes every aspect of your lifestyle and mental outlook coupled with a regime of personal lessons, audio CDs and DVD videos.
I was sent CDs and DVDs with titles: Overview of Vocal Basics; Vocalizing Warm Up Routine; Introductory Vocal Limbering and Warm up; and The Production of Vowel & Consonant Sounds for a Healthy, Efficient Singing Voice. Clearly Rak's focus is on the physicality of the singer and their voice--a group of muscles that require the focus of the rest of your body and mind to all work together for peak performance and efficiency.
Via these teaching aids and her one-on-one private lessons, Rak hopes to show you how to warm up your voice, exercise it properly, access your "core" voice, and add color and texture no matter what style you sing in.
In addition, misused and strained voices are addressed in a special-designed healing process that will enhance your vocal strength, projection, clarity, control, power and endurance. Feeling well leads to singing well and singing well leads to feeling more confident--even charismatic.
With over 35 years experience of vocal and voice teaching, Rak provides voice lessons, vocal therapy sessions, performance tune ups, technique workshops, Rak Vocal Care workshops, toning circles, band consults, and alternative healing sessions where self-healing modalities and techniques are taught. Much more at www.rakvocal.com.
---
Web Page design is copyright © 2010 by Barry Rudolph