Auralex Acoustics Sonolite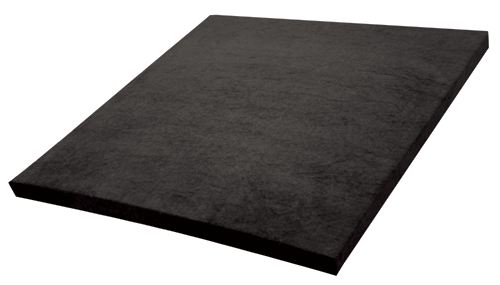 SonoLite™ are fabric wrapped Studiofoam®Pro panels sold at a much lower price. If you've been putting off getting your recording space more acoustically friendly to your music because of the expense, you have no excuse now. My entire Tones 4 $ Studios uses nothing but Auralex products and I have added to them over the last six years with great results every time. I still need a few more absorption panels in my performance area and these will do the trick!
The new SonoLite panels are sound absorbers that have a great look covered with a kind of crushed velvet (velour) fabric that will blend with any wall or existing treatment panels such as Auralex's StudiofoamPro and ELiTE™ ProPanels™. They have the look of an ELiTE ProPanel but with the cost of a StudiofoamPro panel.
SonoLite come in one size: 2ft X 2ft x 1-inch and are available in black or beige, with squared edges that provides an overall Noise Coefficient Rating (NRC) of 0.75. They sell for just $24.99 each and for more about them, got to: www.auralex.com.
---
Web Page design is copyright © 2011 by Barry Rudolph