Sennheiser MK 4 Studio/Live Microphone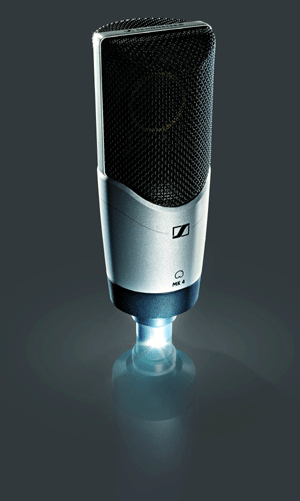 Sennheiser's MK 4 large diaphragm, side-address condenser is made in Germany, has a nickel-colored finish on an all metal body, and is aimed at the professional studio user but is said to be tough enough for live stage work as well.
The MK 4 has a 1-inch gold-sputtered diaphragm mounted in an elastic suspension holder and its sound is based on the acoustics of the e965 high-end vocal mic. The microphone is phantom powered and has a maximum sound pressure level of 140 dB (loud!) and a self-noise of 10 dBA (dead quiet) making it great for recording any source from a big guitar amp stack to grand pianos or even quieter acoustic string and wind instruments.
The MK 4 comes complete with the MZQ 4 microphone clip, protective pouch and instructions and sells for $299. Optional accessories include an elastic suspension mount, a foam windshield and a pop filter.
Much more at: http://www.sennheiserusa.com.
---
Web Page design is copyright © 2011 by Barry Rudolph