Dynaudio DBM50 Powered Monitors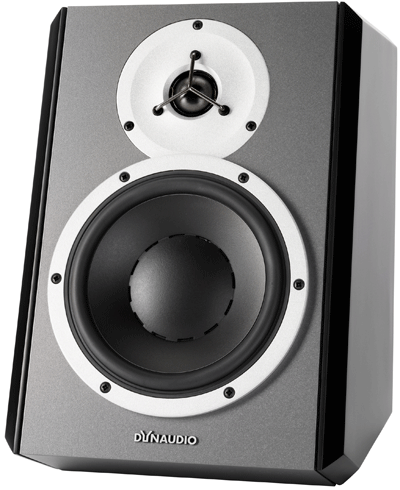 Dynaudio Professional's DBM50 is a powered monitor speaker specifically engineered to sit on desktops--my review pair are positioned on either side of my Samsung 22-inch monitor for a total width (left and right monitors and screen) of about 38-inches on my workstation's desk top. They are a rear-ported design, feature a 7.1-inch woofer and 1.1-inch soft dome tweeter, two 50-watt internal power amps (separate amp for tweeter and woofer) and the cabinet is angled upwards about 19-degrees to focus the stereo mix image at the listener. I found that using speaker isolation pads was not required with these because the cabinet's vibrations don't seem to couple to my desktop's surface as other monitors will without decoupling.
All handcrafted in Denmark including the drivers, on the back panel the DBM50's have a three-band active filter set plus a high pass filter to compensate for using a subwoofer. But I found these two monitors to have more than ample bass for mixing--but if your music demands it or you are mixing in 5.1 or 7.1 surround and require a sub, you can select between 60Hz or 80Hz cut-off frequencies. I also like the switchable power save feature that, after 20-minutes of no audio input, they go to standby and awaken in about 2 seconds automatically--more electronic products should have a power saving mode.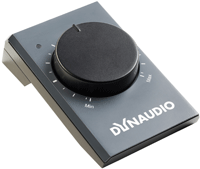 The DBM50s sell for $499 MSRP each, weigh 15.9 lbs. and have a frequency range of 46Hz to 21kHz and are capable of 117dB SPL. There is an optional ($99) remote volume control controller that plugs into a mini-jack on the speaker's back panel. Loving these and I hate to send them back so for now check: dynaudioprofessional.com/bm-series/monitors/dbm50/
---
Web Page design is copyright © 2012 by Barry Rudolph