Evans G14 Series Drum Heads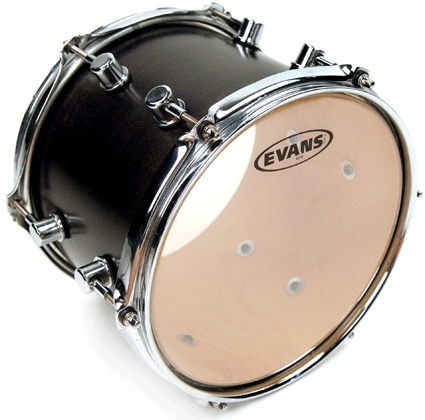 D'Addario has the new Evans G14 series of tom and snare drum heads. The G14 uses a single ply of 14-mil film for near perfect durability yet plays with responsive dynamics only a single ply drum head can give you. The best of both worlds--the G14 heads are perfect for heavy hitters in loud rock bands yet still last longer because they resist rips and general wear.
The G14 heads are available in both clear and coated white versions and in sizes 6 to 20-inches and retail for $21 to $43.50. If you go with Evans' proprietary white coating, you'll get a thicker and warmer tone while the clear version gives you maximum projection. You may want to mix and match heads depending on the drum shell size and what its basic sound is giving you and what you music/playing requires.
Check: www.evansdrumheads.com/
---
Web Page design is copyright © 2012 by Barry Rudolph