Magix Samplitude Pro X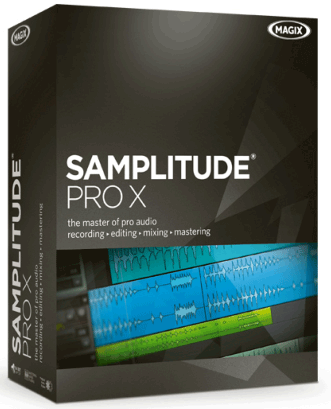 Magix's Samplitude 11 has been a big, albeit quiet, success with audio pros around the world! Samplitude Pro X is its latest successor and comes in two versions: Samplitude Pro X (at $499) and Samplitude Pro X Suite (at $999). Both versions start with the same 64-bit (but will also run 32-bit) DAW software for recording, mixing, editing, and mastering multi-track audio on PCs. The application is capable of: 5.1 surround mixing, 999 tracks at up to 384kHz sample rates, up to 64 auxiliaries and 64 buses, and AAF & OMF export.
Both versions feature non-destructive real-time 'object' editing, fully customizable user interface and Pro X comes with the Independence Sampler and 12 GB of sounds. Pro X Suite adds more with the same Independence Sampler and 70 GBs plus there is the Analog Modeling Suite Plus--a collection of four processor plug-ins.
They are: am|munition--a complete dynamics processor--including 5.1 surround and M/S processing; am|pulse is a kind of transient modifier; am|track is an analog style compressor with VCA, FET and other compressor gain changing stages plus tape saturation; and am|phibia is an Opto compressor and tube channel strip.
Pro X Suite also includes Vandal--a guitar and bass amp simulator that models every part of those amps from the tubes to the voice coils of the speakers in the cabinets--amazing!
Get a lot more at: pro.magix.com/en/samplitude/overview.459.html
---
Web Page design is copyright © 2012 by Barry Rudolph