6/11/07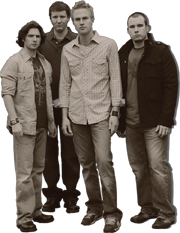 With a home base in Minneapolis, MN, Room For Gray has been making some good noise in the Midwest with their emotional live performances.

Apparently enough of the right sounds to be reckonized by producer Andre Fischer who asked me to mix a few of their latest songs.

RFG is: James Gray, lead vocals and guitar; Mitch Robbins on guitar; Kris Godfrey; and Joel Steiner on bass.

Songs so far I've mixed are: "Make A Play", "You're Slipping", and "Know."

New CD of mixes available soon!

More on this band as it happens for them!

www.roomforgray.com


4/1/07

Bre Morgan, just now turning 13-years old, is the artist of a new album I'm mixing here at my Tones 4 $ Studios. I started with four songs produced and/or co-produced and co-written by Erik Isaacs. Then I mixed seven more songs produced and/or co-produced by Jay Stanley. Bre is a very exciting artist to hear sing on these cool tracks. I have high hopes for much success for this Global Records Project.



Erik Issacs' Camp Produced:


"Pretend"

"Unstoppable"

"More Than Friends"

"Never Felt Like This Before"





Jay Stanley's Camp Produced:


"Turn"

"Crush"

"Over It"

"Heal Me"

"Butterfly"

"Upside Down"

"Walkin' On Sunshine"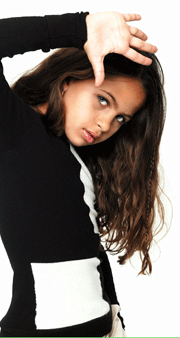 3/31/07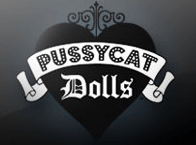 Mega-successful singing group The Pussycat Dolls, along with creator Robin Antin are part of a new reality-based television show called The Pussycat Dolls Present The Search For The Next Doll on the CW Network. Starting March 6th and for the next eight weeks, you can follow the contestants' progress in a gruelling contest to be pick as the seventh member of the world-famous, singing/dancing Pussycat Dolls. All the girls in this contest have to be able to sing, dance and aspire to become a Pussycat Doll in all ways. The girls had to dance and performed the songs in front of live audiences during the show's taping.

The panel of judges consisted of Robin Antin, Lil' Kim, and Geffen Records executive and Pussycat record producer, Ron Fair.

I worked with noted Jazz pianist, recording artist, and now musical director John Beasley. John was on-camera rehearsing the contestants and behind the scenes, he was kept busy with song selection and overseeing the production and editing of the backing tracks.

I was in charge of the playback of the backing tracks and recording the contestant's vocals. Later, during post-production and before broadcast, I would remix the songs at my Tones 4 $ Studios.
| | |
| --- | --- |
| | |
3/22/06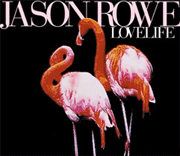 Good tracking over at Sonora Recorders in nearby Los Feliz for artist Jason Rowe and co-producer Jim Huff. Jason is from England but lives in Berlin. Transplanted from Canada to L.A., Huff is a former A&M recording artist.
Keepin' the big classic API Console pumping with good drum sounds was Randy Cooke, one of the most recorded drummers from Canada who has worked with the Pointer Sisters, Hilary Duff, The Veronicas, Jesse McCartney, and played on the new Kelly Clarkson album and sound track album for "Sisterhood Of The Traveling Pants".
Strong bass guitar tracks were provided by Jon Button. Jon is from Fairbanks, Alaska and he's performed or recorded with Shakira, Michelle Branch, Mandy Moore, Robi Draco Rosa, Jennifer Paige, The Corrs, Shelby Lynn, and rocker Brian Ray. Big thanks to both studio owner Richard Barron and assistant engineer Jed Burtoft.

UPDATE! 6/7/06 I've just finished the final mixes at Sunset Marquis Hotel Studios and mastering with Chris Bellman at Bernie Grundman Mastering. So here's a toast to manager Jobst Henning-Neermann and the launch of a successful CD. Thanks to studio owner/excutive producer Jed Leiber, assistant engineer Jason Flemming, Jesse Vanderford and also Daphna Dove and the rest of the studio crew.
| | |
| --- | --- |
| | |
6/24/06

I recently got to work at one of my favorite studios, Firehouse Studios in picturesque and beautifully quaint, Old Towne Pasadena, CA. Katharine McPhee, the recent runner up in the American Idol TV show contest was in the studio with producer/songwriter Tena Clark to work on a song demo to be submitted for possible inclusion into Kat's new album out soon on RCA Records. Katharine has been very busy rehearsing for the upcoming American Idol Tour.

The song is called "Fly Away" and was co-written by mega-keyboardist, arranger, composer, and producer, Tim Heintz. Tim sent the digital files of the track over the Net from South Africa. Tim and his family are there volunteering to work at the Lily of the Valley Children's Center, a village for children affected by the enormous AIDS pandemic sweeping the continent of Africa. We all wish Tim and his family well---we're thinking of you and the huge sacrifices you made to give what is the ulitmate humanitarian gift.

Back at the Firehouse, Tena and I overdubbed James Harrah on guitar and John Peña on bass guitar. Backing vocals were sung by Terry Wood, Carmen Twillie, and Wendy Frazier. I was assisted by Ed Woolley.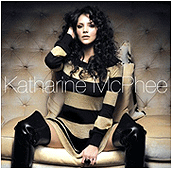 Buy It Now!



Azoff Music Management.

www.katharinefans.com
www.katharine-mcphee.net
| | |
| --- | --- |
| | |