While producers Oliver Leiber and John Shanks were in England playing for Rod Stewart, a local singing group named BB Mak came to auditioned for them. Playing their guitars and singing their own compositions "live," right there on the spot, impressed both Leiber and Shanks enough to commit to producing a couple of songs for Telestar records, a small independent British label. BB Mak is Marc, Christian and Ste; they all work hard on their bright pop sound. It was great fun to record tracks and vocals for these talented artists.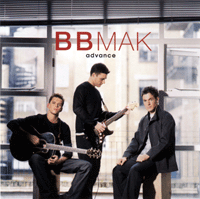 Beginning the year 2000, the first single called "Back Here," written by the group and Philip Thornalley, became a #1 Record in Japan! It was produced by Leiber and Shanks and mixed by Marc De Sisto at Royaltone Studios. After this success, Hollywood Records (Disney), signed the guys to an American recording contract.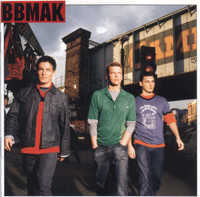 Rob Cavallo, A&R head, came in to produce and finish out their first US CD. He also co-produced the tune "Love Is Unpredictable" written by Leiber and Paul Peterson. Another single is "I'm Not In Love," written and produced by Leiber with Jon Lind co-writing. Some of the mixing on the album was handled by Chris Lord-Alge at Image Recording, Rob Chiarelli at Larrabee Studios and Jack Joseph Puig at Ocean Way Studios.

Another BB Mak Site




Get Yours Now At Amazon.com!