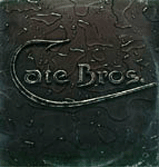 First Album I Recorded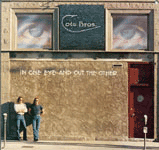 Second Album I Recorded

Twin brothers, Ernie and Earl, came to LA to work with Steve Cropper at Clover Studios in Hollywood. Ron Stone, their manager at the time, was responsible for this union. I engineered and mixed two albums: "Cate Bros." and "In One Eye and Out the Other" Both of these records are on Asylum Records and feature fine collections of songs performed by the Cates and many of the best musicians available in LA. Cropper is able, with just one phone call, to get anybody he wants...including me.



Get Yours Now At Amazon.com!
www.catebrothers.com