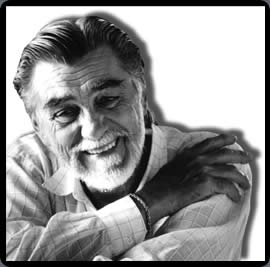 Mr. Tom Dowd is a producer, engineer, arranger and legend. If that sounds a little too glowing, then I better add mentor and confidant to some of the most influential music stars going back to the late 1950's. Aretha Franklin, Eric Clapton, The Cream, (for that matter most of the acts on Atlantic Records in the beginning days) Lynyrd Skynyrd and Rod Stewart have deep connections with Tom Dowd.

My good luck found me meeting Tom by way of Steve Cropper who had worked with Tom on Rod's "Atlantic Crossing" album among others. Tom was in LA for a while to produce a Texas boogie band (whose name is long gone from my memory). He was producing the album as a favor to Ahmet Ertegun because I don't think he would have taken the job otherwise. Anyway since Cropper had an interest in Clover Studios in Hollywood at the time and since I had been working with "Crop" on the Cate Brothers album at Clover, I got the gig working with Tommy. I remember Dowd saying over the talkback to the band during a tracking session, when they were not doing so well: "You guys don't play or sound like your lives depend on this!" He wanted some feeling in the playing from these guys not just a rote performance. I don't think it ever happened either!

The next thing I knew, I got a call from Tom who was on the way to Toronto, Canada to record Rod Stewart. Originally, the sessions were to be in LA with Andy Johns as engineer, at Cherokee Studios on Fairfax Avenue. Well, there were some visa problems or some other snags so the whole band and project were moved to a studio called Manta Sound in Toronto. It was there that I recorded four tracks including "Hot Legs" and "Your In My Heart." After a week, the sessions were moved back to LA with Andy Johns. I was disappointed but I felt lucky to have gotten that chance even though I was never credited on the album.

The very next time Tom called me was when he was running overtime with Rod and was supposed to finish an album with Lynyrd Skynyrd in Doraville just outside Atlanta, Georgia. He said that all the tracks were cut and he just wanted me to go down there and "hang" with the guys for about a week and watch over while they did overdubs. The first night I was there I called Tom in LA after sitting and listening with Ronnie Van Zandt and the band to the tracks they had cut at Criteria Studios. I told Tom they were unhappy with the way some of the songs had come out and wanted to re-record them. Dowd said go ahead and record whatever they wanted to record. Looking back after all these years, that might have been the point at which Lynyrd Skynyrd figured out that they maybe had outgrown the need of the "producer person" and could go in and produce themselves with the help of an experienced engineer. That's what I did for a grueling seven days when I recorded "That Smell," "Honky Tonk Night Time Man," "What's Your Name" and "You Got That Right." Subsequent to that week and just before the plane crash, the band and Tom had a falling out and his name does not appear on the record. I asked for and received a special engineering credit. All of this history I owe to Tom Dowd. I am pretty lucky!



Get Yours Now At Amazon.com!

October 29, 2002--Los Angeles Times reported Tom Dowd died Sunday, October 27th in North Miami, Florida. He was 77. I last saw Tom in L.A. at a NARAS event earlier this year (2002). I was thankful to reconnect with this great man who deeply influenced me and so many others with his profound love of music and record making. I will miss him.