Cakewalk Project5

See Update Below!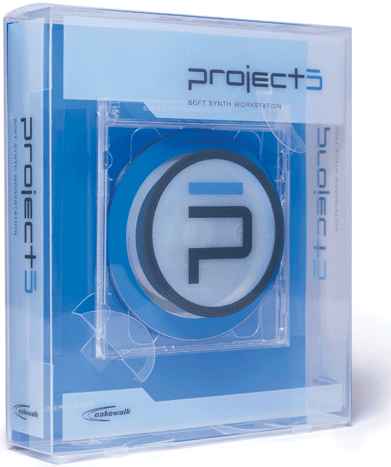 Project5 is a complete software synthesizer workstation for Windows PCs that has advanced synth layering from the included soft synthesizers and samplers coupled with real-time pattern genesis and triggering from the built-in sequencers. Project5 is also designed for 'on-the-fly control' of live performance settings and is fully expandable using additional plug-ins. There is full support for any Windows-compatible audio hardware.

Sound modules included in this $429 MSRP program are: PSYN™, a full-featured subtractive synthesizer for classic analog sounds; DS864ª, a sampler that uses sounds from Akai S5000/6000, Kurzweil K2000, or SF2, WAV, AIF files; nPULSE™ is a analog modular drum synthesizer for classic drum machines and modern day synths; VELOCITY™, a multi-timbral drum sampler (WAV, AIF, LM4) with sample editing, effects, and multiple outputs; Cyclone™ Dxi, a 16-part, ACID™-compatible groove sampler, composition tool, and loop editor that'll follow project tempo and pitch changes; and Spectral Transformer™, a DX effect processor that employs phase vocoder style time and frequency mutation. Spectral Transformer is designed as a real-time instrument with six effects (with X-Men movie names like Tracer, Transposer, Exaggerator, Lo-Fi, Shifter and Accumulator) that provide full parameter automation and control for major tonality shifts.

For sequencing there are: P-SEQ™, a pattern sequencer with piano roll style editing that shows track automation along with note data; SYNCHRON32™, a step sequencer that models and expands upon analog hardware step-sequencing; and there is ACID-compatible loop integration so you can click and drag out tracks using ACID loops.

Project5 is an open studio environment and supports DX, DXi, MFX, VST, VSTi, ReWire client, WDM, and ASIO. For more information, contact Cakewalk at 617-423-9004 or visit www.cakewalk.com.

See my review of Cakewalk Project Version 2 Here!









---