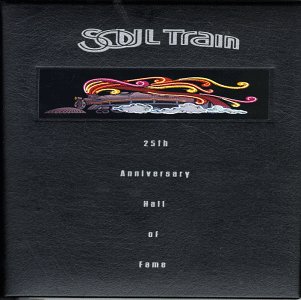 Mr. Don Cornelius had been my employer for about four solid years when he decided he didn't want to produce records anymore, despite his success. I engineered and mixed three "SOUL TRAIN" TV themes, three O'Bryan albums, an album by Rosie Gaines and other artists signed to his production company. I learned a lot from Don...but not much about producing records. Don is a busy guy with a business acumen that is legendary. His sense of drama is most interesting to me.

I once waited for Don for ten hours in the studio. The day before I asked what time were we going to start the session. He said 10 A.M. So I'm there before ten the next day and get all setup. He called about 11:30 A.M. and said "What's happening?" I said " I'm all ready," and he said "cool, I'll see ya in a minute." At 2 P.M., I called thinking something's happened and he said "OK, OK, I'm on the way." At 3 P.M. he called from the car: "I'm there!" At 6 P.M., (I had now been at the studio for over eight hours) I called again to see if maybe a recording session that day was not such a good idea, but Don insisted "no,we are working." At 8P.M., I guess I should have been insulted, but Don blows in the door at 8:30."What song do you have up" he says? " I got the same song up I had up at 10 A.M. this morning"...I snapped. He tells me to play the song down and after it was over he said: "RIGHT ON, Sounds great, SEE YA!" and left the building.

Another Don story tells about the time he was carrying a pistol because he feared for his life after surprising an intruder who was attempting to burglarize his Hollywood Hills home. Don would leave the pistol in the glove compartment of one of his Bentleys which he drove to the studio. Unfortunately, he left the glove box door open (or it fell open on its own), and the driver's side door accidently swung open as well, after he left the car. Since the Bentley was a right-hand drive model, parked in a red zone, with the door opened to the curb, a meter maid passing by spotted all this and the gun. Two officers came into the studio to see if anybody there owned the Bentley outside, and of course we told them it was Don's. Well, the first thing that happened was that one of the officers handcuffed Don and started asking a lot questions. So here we had Mr. Cornelius--that's "Mr. Soul Train" handcuffed and standing on a curb in West Hollywood (we were at Larrabee Sound) yelling at me to call his lawyer in Beverly Hills. Everything worked out after the cop's supervisor cleared the whole mess up, but it sure put a different slant on that workday!



Get Yours Now At Amazon.com!
From Wikipedia
In the early morning hours of February 1, 2012, police officers responded to a report of a shooting and found Cornelius on the floor of his home at Mulholland Drive with an apparent self-inflicted gunshot wound to the head. He was taken to Cedars-Sinai Medical Center, where he was pronounced dead by the Los Angeles County Assistant Chief Coroner. According to former Soul Train host Shemar Moore, Cornelius may have been suffering from early onset of dementia or Alzheimer's disease and his health had been in decline.
An autopsy found that Cornelius had been suffering from seizures during the last 15 years of his life, a complication of a 21-hour brain operation he underwent in 1982 to correct a congenital deformity in his cerebral arteries. He admitted that he was never quite the same after that surgery and it was a factor in his decision to retire from hosting Soul Train in 1993. According to his son, he was in "extreme pain" by the end and said shortly before his death, "I don't know how much longer I can take this."